For 25 years, McEnteggart Consultancy has built a reputation for providing expert Advisory Services in Business and Property. Throughout this time, we have developed our knowledge and expertise without losing sight of our fundamental values of Professionalism, Know-how and Integrity.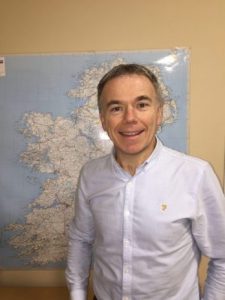 We challenge ourselves to think outside the box. We bring clarity to complex situations by understanding issues from our client's perspective. Our reputation is built on trust and our focus on client requirements. Through a combination of creative teamwork, commitment and sound judgement we deliver solutions to enhance the value of Property and Business enterprises.
Who are we
Kevin McEnteggart is a highly accomplished and versatile Consultant with a proven track record. Professional qualifications as a Chartered Certified Accountant and as a Chartered Valuation Surveyor combined with experience acquired while working with leading firms in business and property sectors including Deloitte and Lisney. Kevin has the technical expertise and practical know-how to advise and support private and public sector clients on multifaceted issues.
We pride ourselves on working collectively with our clients to advise and support them in making key decisions and our business continues to develop through the recommendation of satisfied clients.
What we do
We focus on client requirements by advising them, by supporting their decision making and by presenting our recommendations in a clear and concise manner.
We solve problems by finding resolutions to challenging issues
We help clients to be well positioned to take advantage of opportunities by being creative and using our broad understanding of many professional disciplines and their inter-dependence.
The next time you find yourself or your business facing a challenge, why not get in touch and see what we can do for you?
See Our News page for regular updates
Feel free to connect with me on LinkedIn




Management & Financial Consultancy
Contact Us
Tankardsrock, Kilkerley
Dundalk, Co.Louth
T: (086) 243 7528
E: kevin@mcenteggart.ie
Copyright © 2017 McEnteggart Consultancy